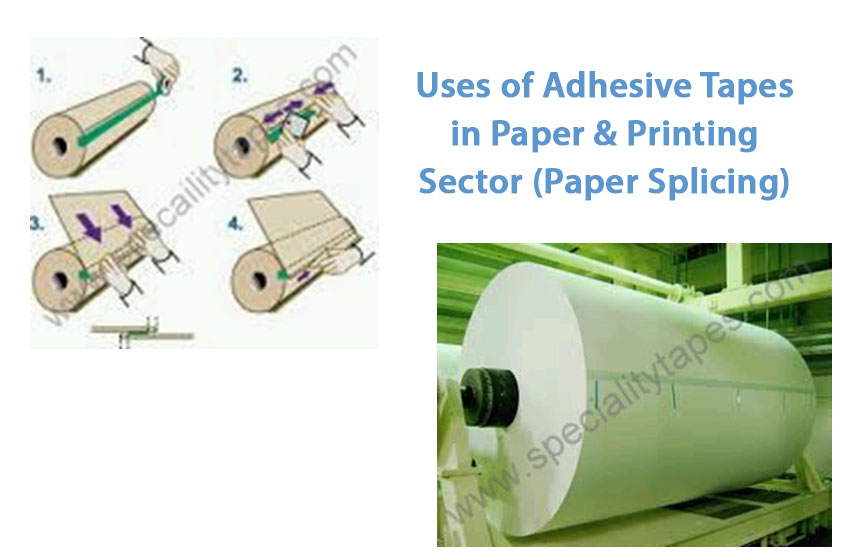 We are making single sided & double sided adhesive coated paper / film / cloth / foam for Paper & Printing Industries.
The Products used for Paper & Printing Sector:
Double Sided Tissue Tapes are used for paper jointing (splicing) in manufacturing of papers & printing. This tapes is applied for mounting printed posters or labels. We have repulpable tissue tapes specially used for news paper & its printing.
Paper Tapes are made from crape & kraft paper for jointing, marking & packing purpose.
Double sided Cloth (Plaster tapes)/ Foam/Film Tapes are used for mounting stereo/plates in Flexo/Offset printing.
Teflon film Tapes are used in Heat sealing application.